Tag Archives:
aweber
An autoresponder sends emails on your behalf and in your name.
In this article I present you the differences between one-mail autoresponders and sequential autoresponders and present you similarities and differences between AWeber, GetResponse and RapidResponseBot. You will find detailed reviews, overview, comparison and recommendation.
What is an Autoresponder?
What is an Sequential Autoresponder?
Idea and Functionality
Couldn't one do this oneself?
Service Providers of Sequential Autoresponders
Overview and Rating of AWeber, GetResponse and RapidResponseBot
Which Autoresponder is right for me?
Conclusion
What is an Autoresponder?
In the original meaning autoresponders respond independently and automatically on requests.
This started with notes, that a email could not be delievered and is gladly and often used to send away messages.
But this away-message is just a special case of an automated response: "Respond on each incomig message with 'I am on vacation.'"
Autoresponder, as they come with most hosting plansm can also be used to deliver any response. For this, one just creates a separate mail address (e.g. pricing@domain.xx), and lets an autoresponder reply with the desired information.
Not bad, but very limited.
But autoresponders have evolved.
What is a Sequential Autoresponder?
On autoresponder specialized services offer powerful tools.
(In Deutsch)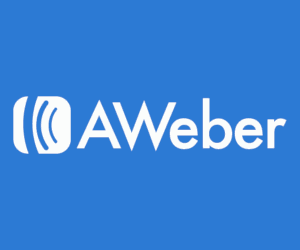 AWeber is one of the leading providers of sequential autoresponders.
Found in 1998 it advertises with an very good delivery rate of 99.34%, nearly all of your readers will get your messages.
The functionality of AWeber supports you effectively when writing your autoresponder messages, scheduling them into a sequence and monitoring.
Your messages can be personalized with numerous fields and values.
Interesting statistics will provide valuable insights, what is of interest to your readers and what they respond to.
AWeber offers detailed step-by-step tutorials, videos, forum and lots more. The mail support is very fast and friendly.
Despite the many functions AWeber is easy to understand and is available for beginners.
Templates and examples reduce the work and provide for quick understanding. Of course there is a learning phase and it takes a while before you can get to and use all the features.
AWeber has just too much to offer.
But I am not exaggerating when I say that you can have your first autoresponder set up and working for you easily in 5 minutes from now.
Summary
AWeber is a very good service that meets all autoresponder needs. The far-reaching possibilities and functions support effectively in the list creation and list management. The sites offers like forum and video tutorials make it easy, even for beginners, to get around.
Only the in comparison to competitor GetResponse higher cost affects the rating slightly negative. Who does not care about this difference (and can get over it), chooses AWeber as an excellent provider, trusted and used by over 80000 customers including some of the most successful marketers.
More InformationTest / Buy
Mail, autoresponder and campaigns
Mail
The functionality of AWeber leaves little to be desired.
You can create your mail at will. Both HTML-messages and text-messages are possible.
With tags (also called variables and fields), the message can be tailored to the recipient and i.e. give details about the receiver. Very often this will be the first name or the email address of the recipient, which is mentioned in the subject or in the mail. This gives the mail a personal impression.